Full Spectrum CBD For Muscle Recovery and Pain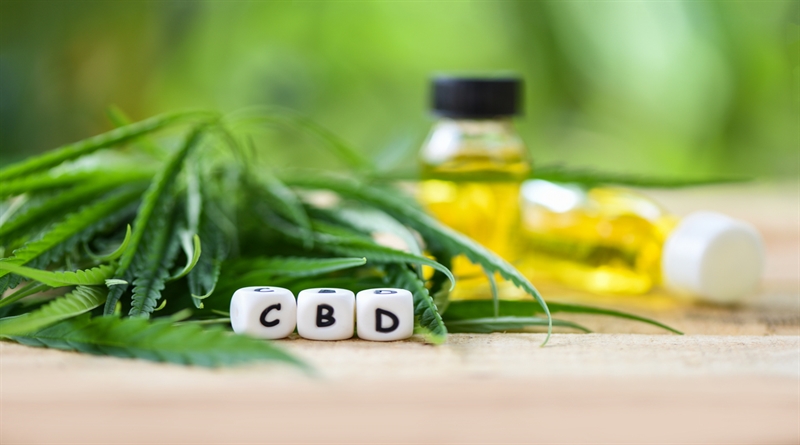 The world of medical marijuana is always evolving. The sport science is constantly looking for ways to improve and reinvent all related to CBD products. Is a hot topic right now and athletes around the world are using full spectrum cbd hemp oil with great success. Also, people are actually more into cannabis than ever thanks to the versatile health benefits of CBD oil. From reducing inflammation to relieving pain and anxiety, there are plenty of areas where modern people can find answers to their health concerns using plant-based cannabinoids.
I think it's pretty safe to say that most of us have heard of CBD by now. It's hard not to these days. You see it all over the internet with influencers, sport athletes, celebrities, in health food stores, spas, doctor's offices, and even driving down the road. Of course, every time something blows up into a new "fad" it brings up a lot of questions.
For the last 20 years I have used all kinds of nutritional supplements, vitamins and herbs for sport performance and muscle recovery. Twenty years of strength training with different methods and also doing mountain biking as a hobby have put a lot of stress on my whole body and specially in my joints. Now in my 40's I can really feel that I'm not so young anymore. To be honest, I don't have the same energy and mental focus. Even my sleep patterns and digestion have changed. I can deal with all of these, but for one reason my muscle recovery after training is very poor.
Before breaking down my experience with full spectrum cbd oil, first let me explain what it means.
When you hear the term full spectrum cbd, it simple means that the whole plant is used during processing, so all of those beneficial nutrients and components of the hemp plant are preserved.
Unlike CBD isolate, which has non detectable levels of THC, full spectrum CBD products include a broader range of cannabinoids like flavonoids, terpenes and trace amounts of THC. This allows the body to access the wellness benefits of the entire plant, rather than just one part of it.
For this reason I highly recommend taking CBD and THC together, as they work to amplify the overall benefits you experience when you take it (the entourage effect).
Now the interesting part: You have to choose the right product. I have tried about 17 «famous» brands in almost three years and have not experienced any beneficial results. That's why I recommend a high quality product from CannazALL. They are a trusted original Colorado grown and formulated CBD since 2014 with lots of positive reviews and quite affordable prices when compared to other brands on the market. Also, they have great customer support, free shipping (really fast) and offer a money back guarantee.
To be honest, I really feel that taking this full spectrum organic CBD oil has helped me sleep better, and therefore my muscles are more relaxed and I recover faster. I take it one hour before bedtime (It helps support a sense of calm in my mind), and it's part of my daily supplement stack along with vitamin D3, zinc, magnesium glycinate, creatine and some adaptogenic herbs.
If you have a very active life like mine, and spent the entire week training hard in the gym, outdoors, or doing CrossFit, MMA, BJJ, soccer or very intense training like sprints or triathlon, I highly recommend using a high quality full spectrum cbd supplement. Trust me; this organic hemp oil is great for providing some relief from everyday aches and muscle soreness.
A word of caution: Start with a lower dose for the first 5-7 days to find your sweet spot. Don't make the mistake of believing that "more is much better". If you want to start right, then take it with common sense. For example, if you are currently taking 50mg of CBD, you might find 25mg of full spectrum CBD is just what you need. And if you're new to taking a full spectrum CBD oil for the first time, 20mg is a great place to start for most individuals. Then you can experiment with a more aggressive dose. Give it a try for at least 6-7 consecutive weeks to really experience the benefits.
Just one dropper full under the tongue, allowing the marvelous CBD oil to be absorbed through the salivary glands for approximately 60 seconds before swallowing. Take as needed until the desired affects are achieved. Can be taken any time day or night and with or without food and drink. Can also be taken safely with other medications and nutritional supplements. I prefer taking before going to sleep on an empty stomach, so it can help me relax my muscles and my mind.
Remember, this a very interesting component from mother nature that I think it can help many people with different ailments. Men, women and young adults can really experiment great success if it is used properly.
Whether you are looking for some mental clarity and focus, need help managing everyday pain, anxiety and stress, or are in search of the perfect post-workout recovery, full spectrum CBD is a great option to consider for your entire wellness.
This is the best one I have tried and highly recommend: Full Spectrum CBD Tincture
Related: The Best Natural Test Booster